Instead of reminiscing about the good ol' days this holiday season, relive them! Unleash your inner child for a night of vintage video game fun at Cobra Arcade Bar.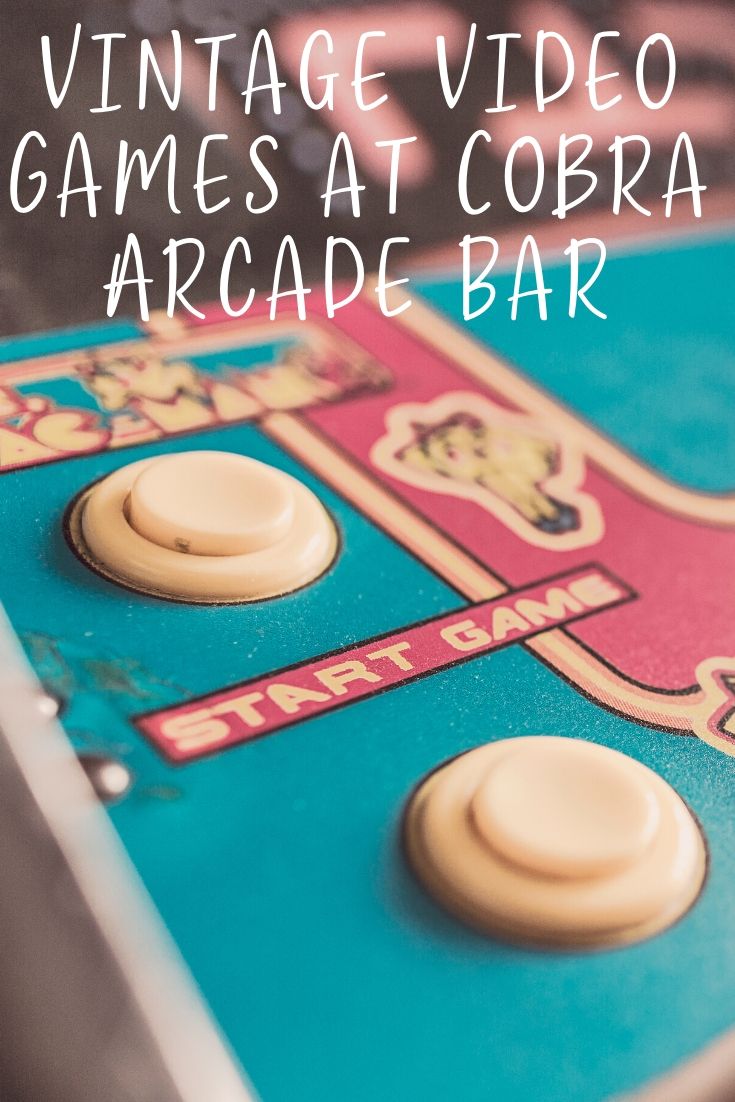 Vintage Video Games at Cobra Arcade Bar
Are you wondering what an arcade bar is? Well it's like a regular bar only more excellent! It's a bar that has arcade games. You can get your vintage video game fix with their amazing selection of games!
Cobra Arcade Bar doesn't serve food, they have something better…food trucks! There's always something awesome to try and you can follow them on Facebook for more info and up to date listings for which trucks will be there.
This is a 21 and over bar so you need to have ID to enter and kids are not permitted at any time, day or night. There's no cover charge though so come on out and check out this fun and unique bar. Located at 63 E CONGRESS ST, TUCSON, AZ 85701! They're open Tuesday through Sunday from 4 pm – 2 am!
Here's a complete list of the games available for your entertainment pleasure. There are a lot of classic choices like Mario Brothers, Centipede, Dig Dug, Space Encounters, and so SO SOOOO many more!
Want to learn more about Cobra Arcade Bar? Check out their website right here.
Need Pet Friendly Apartments In Tucson?
If you are in the market for Tucson apartments or pet friendly apartments here in Tucson we have some great suggestions…we're more than a little biased but we think you are going to love The Place at Canyon Ridge, and The Place at Savanna Springs.
We have tons of amenities and features that set us above the rest. Regular apartments are just that…regular. We strive for much more than average apartments. Not only do we have loads of features you won't find anywhere else we're also completely pet friendly.
There are never any sizing or breed restrictions here at MCLife communities. All of our properties are entirely welcoming of pets large and small!
Tucson Living Blog Posts:
We think that living in Tucson is the best! If you are new in town, just visiting, or if you've just never gotten out there to explore this amazing city we have the privilege of calling 'home' these posts are for you!
There is always something new and exciting happening here in Tucson. Check out some of these events, festivals, and more. You will be sure to find something for everyone…even the pets have a blast living in Tucson!